Introducing the security keyboard CHERRY KC 1000 SC-Z
October 31, 2018
CHERRY has announced the KC 1000 SC-Z, an extremely secure, corded keyboard with an integrated Class 2 chip card reader. The new smart card keyboard has been manufactured and developed according to the BSI-certified Common Criteria requirements, provides maximum security at the workplace, and saves space on the desk thanks to its 2-in-1 construction. The integrated chip card terminal meets the requirements for electronic signatures, authentication, data encryption, and access authorization.
---
Security keyboard with ideal office features
The new CHERRY KC 1000 SC-Z combines a reliable office keyboard with a secure card reader, eliminating the need for an additional external device and keeping the desk tidy. Another benefit is that the user always has a view of both his card and the terminal. The keyboard itself is packed with useful features to provide an optimal experience, with a total of 109 keys including four hotkeys for "Calculator," "E-mail," "Browser," and "Sleep mode." Thanks to laser engraving, the keycaps are abrasion resistant and withstand office use for years without showing wear.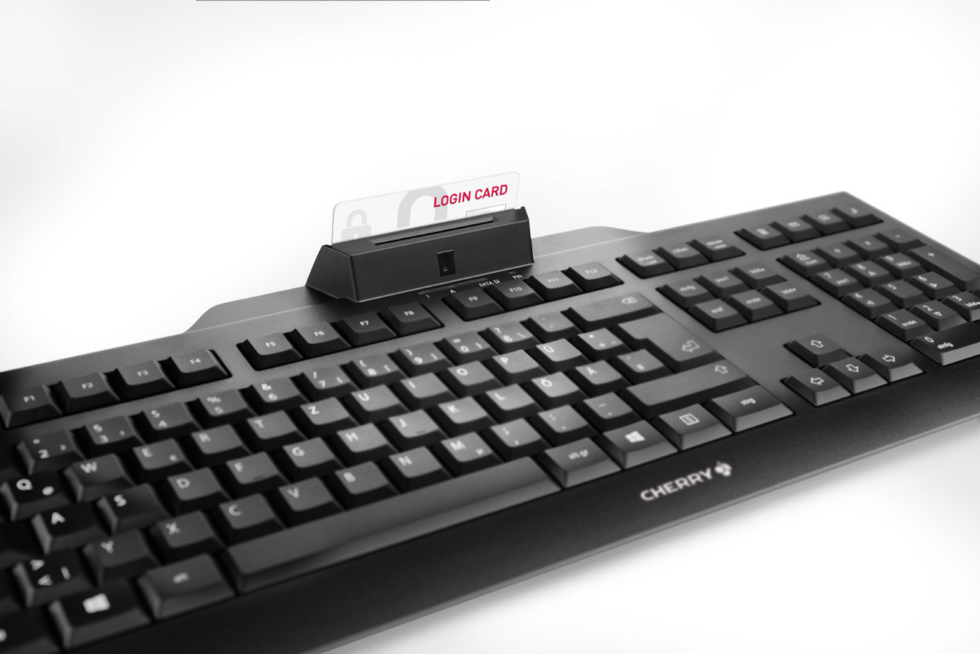 Reliable and secure smart card terminal
The Class 2 card reader of the KC 1000 SC-Z has been sunk deep into the housing and can be operated comfortably with just one hand. The module is BSI-certified according to Common Criteria with an evaluation level equivalent to EAL3+ (without ALC_DEL). The Class 2 card reader supports the PC/SC standard, is EMV-2000-Level 1 compliant, CCID and EMVco-level 1 compatible, and allows you to read and write ISO 7816 standardized smart cards. Secure, alphanumeric PIN input is entered on the numeric keypad. The mechanical contacts of the reader are designed for a lifespan of more than 100,000 actuations. The keyboard housing is sealed to protect the device against tampering.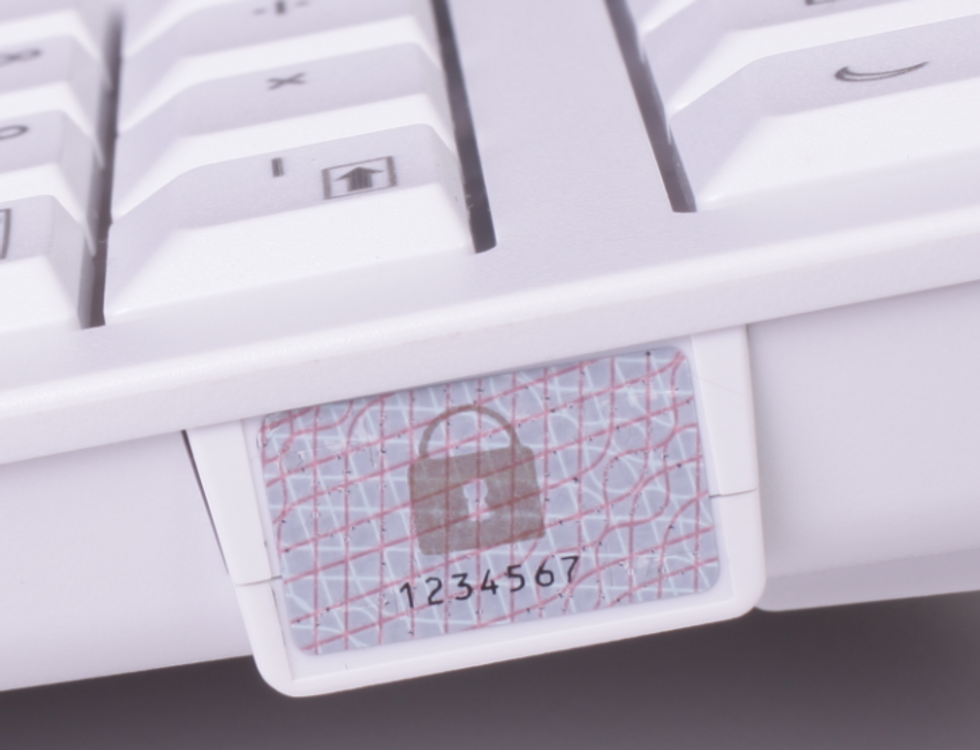 The CHERRY KC 1000 SC-Z offers a wide range of applications
The CHERRY KC 1000 SC-Z is suitable for applications in the fields of digital signature, PKI (Public Key Infrastructure), logon, authentication, Single Sign On (SSO), data encryption, banking, and e-commerce. The new security keyboard is an ideal solution for the increased safety requirements in the automotive industry and government.
The CHERRY KC 1000 SC-Z is now available in Germany only at a suggested retail price of 60 Euro.
cherry-kc-1000-sc-z-security-tastatur-vorgestellt-2638941402.html