Always happy to help: CHERRY's customer support
December 31, 2018
If a CHERRY product is not working properly, CHERRY's support is always at your side. That is why we offer comprehensive support on our official website. We will tell you what you can do and where you can do it in this article.
---
Already during the development of new products at CHERRY, we attach great importance to the fact that the devices work reliably and flawlessly at the customer's premises. But let us remain realistic: we can not give a 100% guarantee that our products always work flawlessly. But this is by no means a reason to dump the device angrily, and to swear to never buy anything from CHERRY again. Because we also place great importance on finding a solution that is good for both parties in terms of customer support.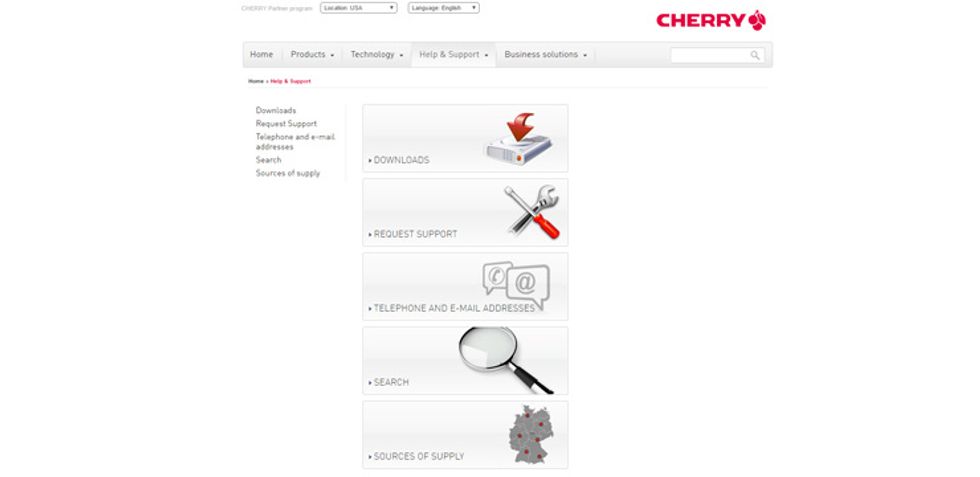 Contact CHERRY Support if necessary
The first point of contact for errors or defects should be our support page, which can be found under the following link: CHERRY Help & Support. First you will find "Downloads". You can select your device, choose your operating system and the desired language via a search bar or a direct product selection via the drop-down menu. Then a list of driver and software versions will be displayed. These can, for example, improve the compatibility with certain operating systems or even install new functions. Often, they can also help solve existing problems. So before contacting our support, make sure you have installed the latest software for the device.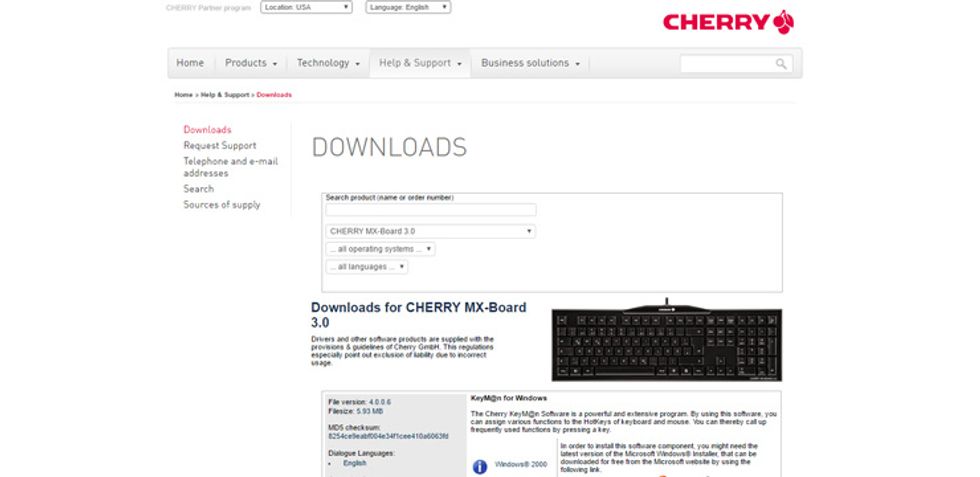 Request Support
The next section is "Request Support". You can use this contact form to get in touch with the support specialists of CHERRY, who will process your request as soon as possible. In order for the request to go smoothly, the form should be completed correctly. Also, in the free text box, "Your question / description of the problem" describe as accurately as possible, what the problem is and when it occurs. Also important are the complete product and serial numbers of the products concerned. This is the only way to ensure that the colleagues can also take care of it reliably and quickly.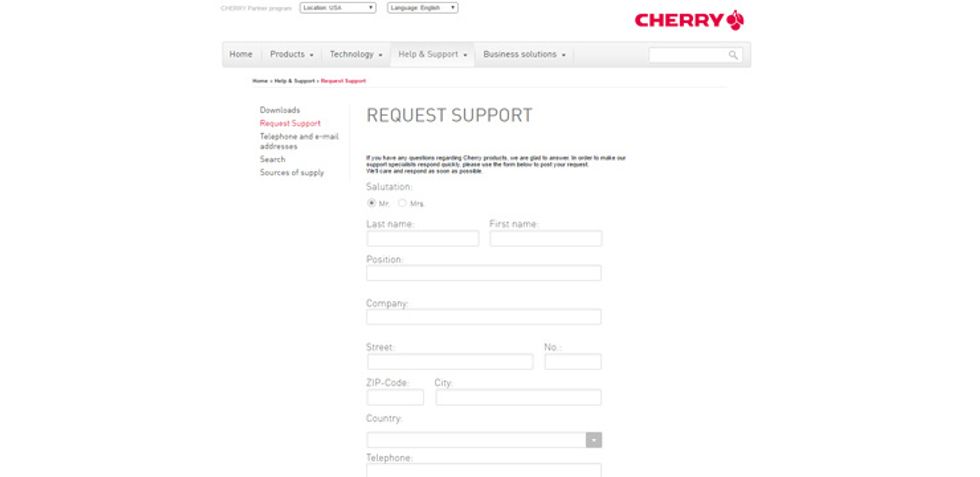 Contact the CHERRY support directly
As the name implies, you can find under "Telephone and e-mail addresses" ways to contact CHERRY by telephone or mail. You reach the colleagues from Monday to Thursday from 09:00 to 16:00 and on Friday from 09:00 to 12:00 (Central European Time). Please note: if you are from abroad please use the 0049 dialling code for Germany. You can also send general questions about CHERRY or our products to the specified info-mail address.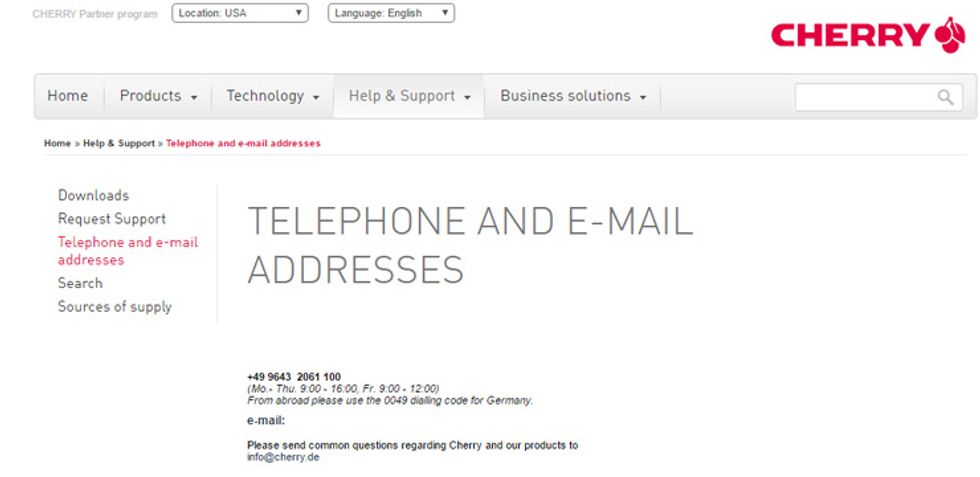 You will find under "Search" a search bar, for example, to find data sheets, product pages, instructions or even guides. "Sources of Supply" lists distributors and resellers who sell CHERRY products. You will also find the addresses of all CHERRY agencies under "Representatives".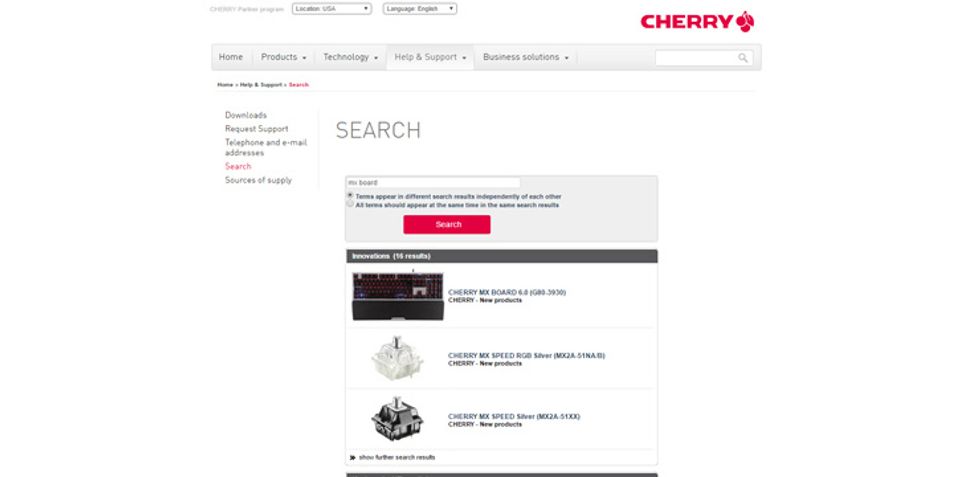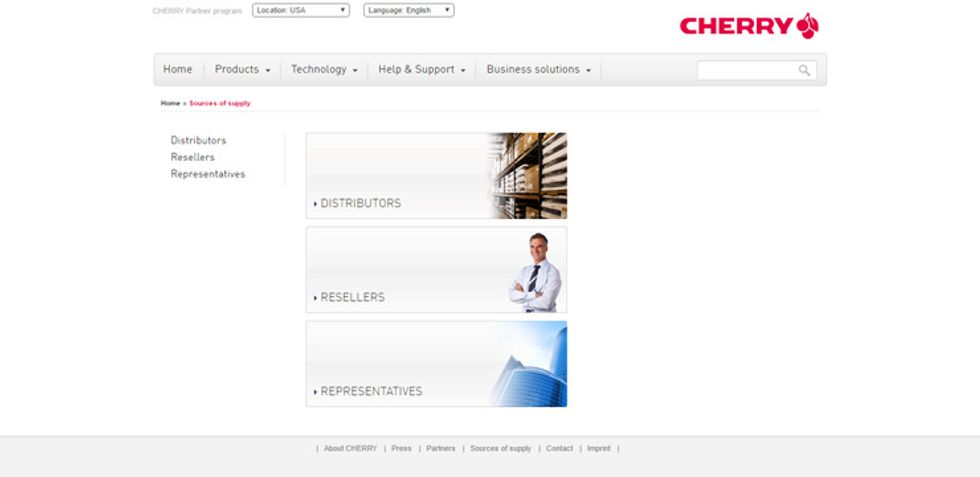 CHERRY is happy to help with problems
So can be summarized: CHERRY is happy and always willing to assist you with problems with our products. For this, you have numerous contact possibilities, which you can use. Because we are pretty sure to find a good solution for nearly every problem.
hier-wird-gern-geholfen-kunden-support-bei-cherry-2638805352.html