China RoHs for environmental protection
December 15, 2018
The China RoHs certification is an umbrella term for several environmental protection regulations in the People's Republic of China. This certification is mandatory for all electronic products sold in China, and aims to restrict the usage of certain toxic substances.
---
China RoHs (SJ/T11364-2014) is the colloquial name for several environmental protection statutes in the People's Republic of China. It regulates the use of the following toxic substances in electronic devices: Lead, mercury, cadmium, chromium (VI) as well as the flame retardants PBB and PBDE. In general, China RoHs only applies to manufacturers, importers and traders of products that are to be sold in China. It includes the unique labeling of products as well as the regulation of set limits for harmful substances and the monitoring of the specified contents.
As soon as a device includes one of the named toxic substances, it must be labeled according to SJ/T11364-2014: These labels differentiate between whether a product contains harmful substances that are above the general limits or not. If a product complies with these limits, it receives a green label. If however, the limits are exceeded, the manufacturer must then define a environmental-friendly use period (EFUP) – this is the time span of how many years the device can be used without releasing the integrated harmful substances. This date is printed on an orange logo.
CHERRY fulfills the guidelines of China RoHs
Of course, all products that CHERRY sells in China fulfill the requirements of China RoHs. The CHERRY MX Board 6.0 and the
MX Board 3.0
are examples of this. Customers can be certain that our products do not contain any harmful substances – and if they do, then only at acceptable levels. For further information about our certifications please refer to our
landing page on our official website
.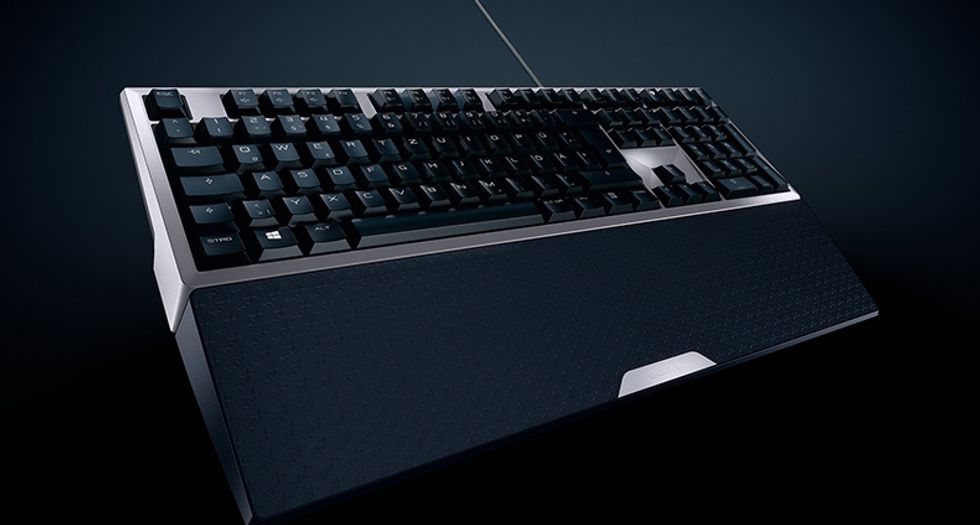 The CHERRY MX BOARD 6.0 meets all the requirements for China RoHS.
china-rohs-fur-den-umweltschutz-2638940216.html